About Us
We provide a high quality, child-centred environment situated on the site of North Hinksey C of E Primary school, in the village of North Hinksey, Botley, Oxford. Our ethos is to support children holistically from the age of 2 years, enabling them to experience a variety of experiences through play, through which they can learn and develop their skills at a pace that suits them.
We are an independant, family orientated preschool that also provides wrap around school care for children aged 2-11 years old. We are a 'not-for-profit', registered charity and are governed by an elected committee of parent volunteers.
We were originally established in 1972 as 'Stepping Stones (Botley) Preschool' and moved to our present location in 2004. We changed our name to 'North Hinksey Preschool & Childcare Clubs' to best reflect our location, in 2013.
Our Provision
We provide high quality care and education for children primarily below statutory school age
• We work in partnership with parents to help children to learn and develop
• We add to the life and well-being of our local community
• We offer children and their parents a service which promotes equality and values diversity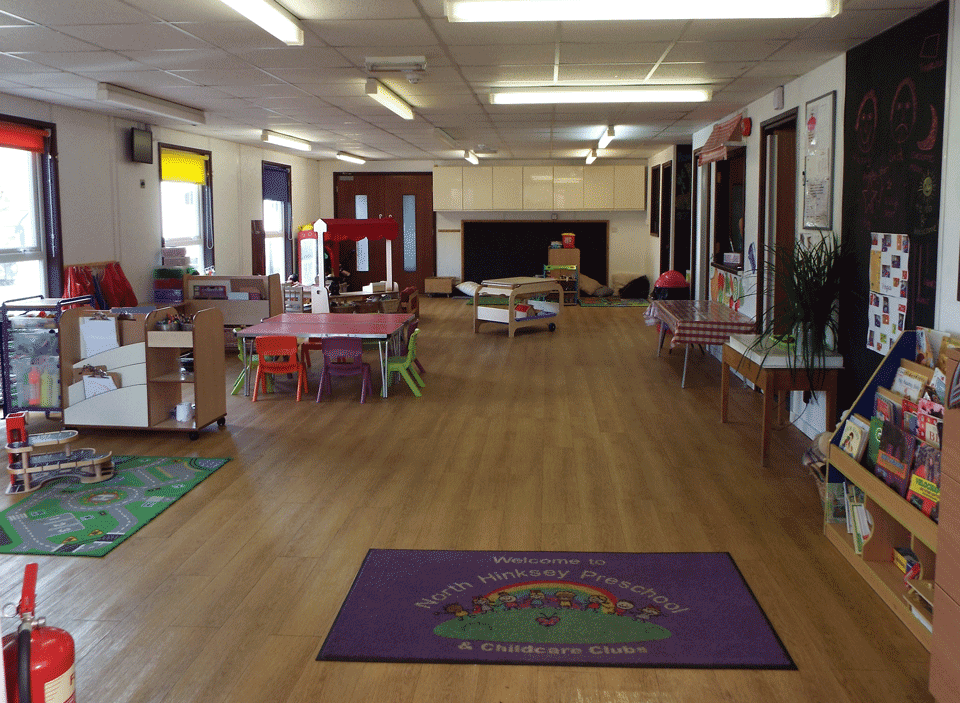 At our Preschool, your child:
• will be in a safe, stimulating environment
• will have generous care and attention, because of our high ratio of adults to children
• will have their own key person to make sure they make are well supported
• will have the chance to join in with other children and adults to live, play, work and learn together
• will progress their learning and development by being helped to build on what they already know and can do
• will be in a pre-school which sees you as a partner in helping your child to learn and develop; where parents help to shape the service it offers; that shares indoor and outdoor space with North Hinksey Primary School, allowing them to become familiar with the staff and environment of 'the big school'
In our wrap around care, your child:
• will be in a safe, stimulating and familiar environment
• will have generous care and attention, appropriate to their age/ stage from our experienced staff team
• will have the chance to join in with other children and adults to have fun, share and relax
• will be supported in their friendships and developing their understanding of the world
• will be in a setting which sees parents and carers as partners in their children's experiences