News
Garden Redevelopment Summer 2018
After more than two years of planning and fundraising we have managed to have our garden completely redeveloped. It now provides a safe and challenging environment for all the children that attend our setting. Thank you to everyone involved from staff to parents and committee members but especially the children in the planning of it!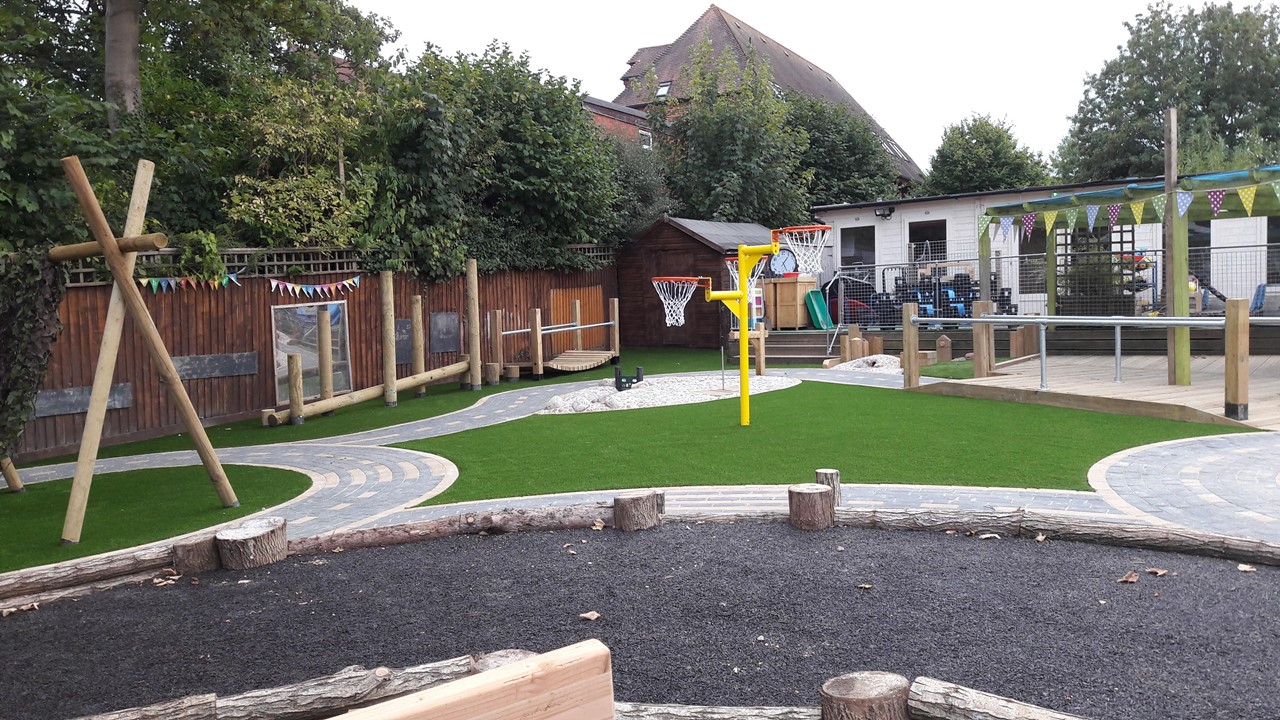 Interested in Working for us.
Click here for Job vacancies
Click here to download an application form
Name Change

We've recently changed our name from 'Stepping Stones (Botley) Pre-School & Out of School Clubs' to 'North Hinksey Preschool & Childcare Clubs'. The old name was a bit of a mouth-full and a little confusing, due to the mention of Botley. We hope you agree that the new name is more suitable - and please bear with us whilst we tidy up all the old references! We've also come up with a new logo to reflect this name change:



Online Survey
We are always looking to improve our facilities and services;
Click here for latest Children's survey
Ofsted Report
Our last Ofsted report, together with previous ones, is available in full, here: http://www.ofsted.gov.uk/inspection-reports/find-inspection-report/provider/CARE/EY282708

Free Early Education Sessions
15 Hours of free sessions available at North Hinksey Preschool.
Full information on the free sessions is available from a leaflet published by the Oxfordshire County Council (OCC), entitled, '15 Hours Free Early Education for three- and four year olds in Oxfordshire'. This is summarised as follows:
As your toddler grows into a young child, you may start to think about what learning opportunitities are available outside your home.
The Early Years Service of Oxfordshire County Council plans for learning and care across Oxfordshire.
From September 2010 all three- and four year old- children can attend for 15 hours per week over 38 weeks of the year (previously 12.5 hours). Your child will have the chance to play with other children, develop their social skills, learn through play, experience new activities and have fun!
30 Hours (extended Nursery Education Funding)
To see our decision in respect of delivering this incentive, please click here
| | |
| --- | --- |
| Date of 3rd Birthday | Funded sessions start |
| 1 April - 31 August | Term 1 - September |
| 1 September - 31 December | Term 3 - January |
| 1 January - 31 March | Term 5 - April |
Places are designed to be flexible where possible. In Oxfordshire our local offer of flexibility is for not less than 2 1/2 hours or more than 6 hours in one day. At North Hinksey Preschool the free hours will be between 9.00am & 3.00pm. You will have to pay for any extra hours.


How do I find out more?
You will receive a more detailed version of this information with your Bookstart + pack (available from your health visitor at a two year check, or you can collect the pack from your local library). It gives lots of information on how to choose the best early years education provider for you and your child.
You can also request a copy from your Oxfordshire Family Information Service (OxonFIS).
Please contact OxonFIS on 08452 26 26 36 or fis.enquiries@oxfordshire.org.uk

Emergency Information
In the event of extreme weather conditions, please listen/log on to one of the following local radio stations for information:
• BBC radio Oxford
• Heart FM
• Jack FM